Pig's Trotters Restaurant, Jokchelin!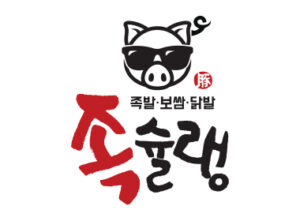 " Jokchelin "
Jokbal (bossam) + chicken feet = 足 (feet) + Michelin Guide
: Combination of the word "feet", the menu of pigs and chicken feet, and "Michelin Guide", finding the best restaurants to give stars.
Guaranteed by Michelin Guide, finding the best restaurants to give stars, and delivery markets that is reviewed by customers.
To select the best restaurant, we evaluate with a reliable standard.
With Jokchelin's own recipe, we add uniqueness and creativity to a familiar menu and receive the highest stars.
French Michelin Guide ★★★★★ (5 stars)
Delivery apps review ★★★★★ (5 points)
Best quality, Healthy ingredients, Perfect hygiene
1BLOOD-ZERO
Use blood drainer for pig feet > shortens the time of dressing pig feet
ㅤ
2FIRE GRILLED FEET
shortens the cooking time with griller / with strong heat on the top&bottom, smoky taste is maximized while cooking time is minimized.
3 3-STARS PIG FEET
Original + fire grilled feet + fried feet > Enjoy 3 menus in a dish
4SPECIAL-MADE SAUCE
: vegetable ssamjang: lowered saltiness through addition of onions and garlic
: seasoned salted shrimp: salted shrimp seasoned with soy sauce, garlic, and red pepper powder
: special oil sauce: pungent and savory tasting sauce
5SPECIAL SIDE-MENU
: grana potato pancake: Korean fusion of swiss rösti
: rice ball: luxurious tasting dish mixed with seasoned seaweed and pepper-mayo sauce
6LUXURIOUS CAKE & DESSERT: SWEET-HOLIC
: dessert you can find in cafe and hotel,
: you can now find it in Jokchelin
: 7 flavors of cake, 5 flavors of fat-caron